To Book a Reading Call or Text Cindy Muni at 201-707-5236, or You Can Email Me Via My Contact Page. I Will Get Back to You Within 24 Hours. ****(All of my readings can also be done over the phone, for the convenience of those of you who live too far away or don't like to travel.)****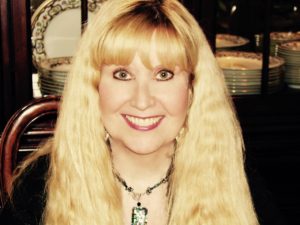 I never thought in my wildest dreams that I would be doing psychic medium readings as a career. I grew up in Bloomington, Illinois, and I attended the University of Illinois, and Boston Art Institute; where I studied painting, interior design, and graphic design. Then, I pursued a career in graphic design for nine years. Later, I made a career change, and started my own business in the city of Chicago, as a representative for illustrators, photographers, and retouchers. I represented a stable of talent whose work I sold to the big advertising agencies in the city. I had a thriving business, and the money was pouring in.
One day, I was in the art buyer's office of the Leo Burnett building, waiting to pick up a job. I was staring out the window at the Chicago skyline, and I remember thinking, "Wow, I've really made it!" I should have been on cloud nine, but I was feeling kind of empty. I remember thinking, "If I had to do it all over again, I would do something to help people." It was with that wish, that my whole life began to change. I got back together with my boyfriend from the east coast. I gave up my business, moved to Wyckoff, New Jersey, and got married.
My husband and I wanted children, and I agreed to be a stay at home mom, but we both wanted some time to ourselves before we started having children. So, for the first time in my life, I had the time to pursue anything I wanted. Thus, I embarked upon a spiritual search to find out what my soul's purpose was. I reflected on my past and how my psychic abilities had helped myself and others throughout my life. (Read about "My Miracle" and "My Psychic Gifts.") God had given me this awesome psychic gift, and I wanted to learn how to use it. So, I started taking all kinds of classes; meditation classes, metaphysical classes, and healing classes. I learned how to control my psychic abilities, and I started doing readings for my friends. I was so good at it that I began to develop a clientele. I was finally doing what I had wished to do. I was helping people cope with their everyday lives, and it felt great!
Today, I have been doing readings for over 20 years. My career as a psychic medium is my spiritual purpose in life. One of the most important things that I've learned from my spiritual pursuits, is the healing power of forgiveness. Start by forgiving yourself, which is often the hardest thing for people to do. Then, forgive all the people that have hurt you. If you refuse to forgive someone, you hold  negative energy inside your body that can lead to depression, illness and spiritual famine. When you learn to forgive it not only helps the person you're forgiving, but it also helps your spiritual growth, because it releases this negative energy from your aura. The second most important thing that I've learned is to try and live your life from a place of love. Surround yourself with white light and open your heart. Then you will achieve great spiritual heights, and together we will be able to heal the world. Nothing gives me greater joy than bringing a little light into someone's busy day. I feel honored and privileged to be a part of your lives.
"Two roads diverged in the wood, and I - I took the one less traveled by, and that has made all the difference."
-Robert Frost
"Knowing others is wisdom, knowing yourself is enlightenment." - Lao Tzu
"The best way to predict the future is to invent it." - Alan Kay
"You must be the change you wish to see in the world." – Gandhi
"When one door of happiness closes, another opens, but often we look so long at the closed door that we do not see the one that has opened for us."
– Helen Keller