To Book a Reading Call or Text Cindy Muni at 201-707-5236, or You Can Email Me Via My Contact Page. I Will Get Back to You Within 24 Hours. ****(All of my readings can also be done over the phone, for the convenience of those of you who live too far away or don't like to travel.)****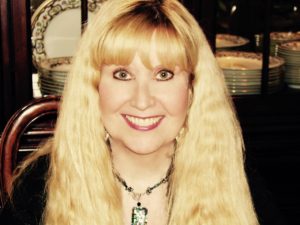 I have been psychic my whole life, and I have been doing readings for over twenty years.  My psychic gifts include CLAIRVOYANCE, CLAIRSENTIENCE, CLAIRAUDIENCE,  and CLAIRCOGNIZANCE. I'm also an EMPATH, and a MEDIUM. Which means I get my psychic messages through visions, feelings, hearing, and a clear knowing.  As an EMPATH, I can feel other people's pain and feelings, and as a MEDIUM I can see and feel the presence of people who have passed away, and I can get images and messages from them.
One of my strongest gifts is CLAIRVOYANCE. That is why will I ask you to bring photos of your family members and everyone else that you would like to know about to your reading. The photos can be on your phone.
One area I SPECIALIZE in is RELATIONSHIPS. When I look at your photos I can see if someone likes or loves you. I can also tell if they are not interested or want out of the relationship. Another area I  SPECIALIZE in is BUSINESS RELATED QUESTIONS. When I look at someone's photo, I can tell if a person would be an asset to your company, if they are a team player, or if they party too much. I can also look into different areas you should focus on to help your company grow.
As a MEDIUM, I can see and communicate with people that have crossed over, and I can also see and feel the presence of spirits or entities that are present in this dimension. When I do a MEDIUMSHIP READING, I work a little differently than most mediums because I ask for photographs of the deceased people who you would like to reach ahead of time. If I have a photo, their is a 95% chance that I will be able to connect with your loved one. Without a photo there is no guarantee that the person who you would like to connect with will come through, especially if that person had a more reserved personality. Sometimes, the deceased people with the most outgoing personalities will come through and hog a reading. When I have a photo, that prevents this from happening. Most of my mediumship information I get is through meditation. So, I ask for photos of the deceased ahead of time to meditate and make that initial contact with them. At that time, I also type out all the information I get from them in the form of a MEDIUMSHIP PRINTOUT. (See my WHAT TO EXPECT page about my MEDIUMSHIP MEDITATION PRINTOUT.)
I am also a HEALER, and I work with the energy of the Holy Spirit, which is the energy of unconditional love. I channel this energy into my client's aura when I do a reading, which helps heal them spiritually, emotionally, and physically. I also use this same energy to clear houses. (See information about that on my HOUSE CLEARING page.)
As the reading begins, I tune into the energy field of the person that I'm reading for, much like you would turn your TV or radio to a certain channel. I get my visions and messages from the Holy Spirit, my angels, and my spirit guides. I also get messages from the angels, spirit guides, and deceased loved ones, of the person that I am reading for. The longer I sit with a client, the stronger and clearer my psychic connection is with that person.
Seeing AURAS is another one of my psychic abilities, and I have offer a psychic reading that also includes and AURA MEDITATION PRINTOUT. (See my WHAT TO EXPECT page about my AURA MEDITATION PRINTOUT.)  Everyone is made up of energy, and we each have an energy field around our bodies that's called your aura. Everyone's aura is made up of a lot of different colors and even though you may share colors with another person, it's the amount of these colors in your aura that tell your own personal story. Some colors are in your aura all the time, and they reflect your soul's journey. Other colors come in and out of your aura depending on what you are going through in your life. Also, If you are on a spiritual path, your angels and guides can send colors into your aura to balance and heal you.
My career as a psychic medium is my spiritual purpose in life. One of the most important things that I've learned from my spiritual pursuits, is the healing power of forgiveness. Start by forgiving yourself, which is often the hardest thing for people to do. Then, forgive all the people that have hurt you. If you refuse to forgive someone, you hold  negative energy inside your body that can lead to depression, illness and spiritual famine. When you learn to forgive it not only helps the person you're forgiving, but it also helps your spiritual growth, because it releases negative energy from your aura. The second most important thing that I've learned is to try and live your life from a place of love. Surround yourself with white light and open your heart. Then you will achieve great spiritual heights, and together we will be able to heal the world. Nothing gives me greater joy than bringing a little light into someone's busy day. I feel honored and privileged to be a part of your lives.
"For beautiful eyes, look for the goodness in others; for beautiful lips, speak only words of kindness; and for poise, walk with the knowledge that you are never alone." - Audrey Hepburn
"Wisdom is the reward you get from a lifetime of listening when you'd have preferred to talk." - Doug Larson
"Limitations live only in our minds, but if we use our imaginations, our possibilities become limitless."
- Jamie Paolinette
"There came a time when the risk to remain tight in the bud was more painful than the risk that it took to blossom."
- Anais Nin
"As we light a path for others,
we naturally light our own way."
- Mary Anne Radmacher